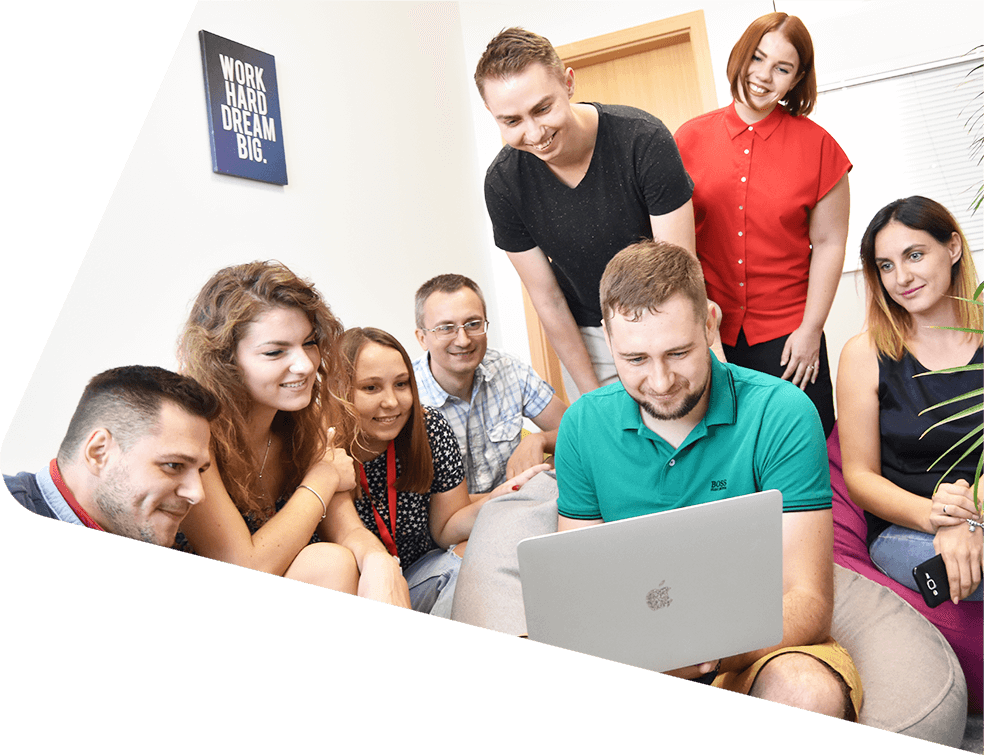 About us
Maklai is an IT company headquartered in Kyiv. Within 10 years of experience in the market, we have built a strong foundation based on a reputation as a highly efficient tech company without limits. With the help of our products, the global perception of tourism is changing - travel is becoming an affordable pleasure. Our efforts are focused on such tourist IT products as Booked.net, 1Map.com, GroupStay, which task is to simplify the process of organizing travel.
Team
Today, Maklai has 120 employees, many of them have worked for the company since its establishment. Our strength is in the combination of experience and youth, rational management and democratic team, expertise and revolution of ideas. The company seeks and identifies the strengths of each of its employees. We do not believe in diplomas - we believe in professionalism, productivity and enthusiasm.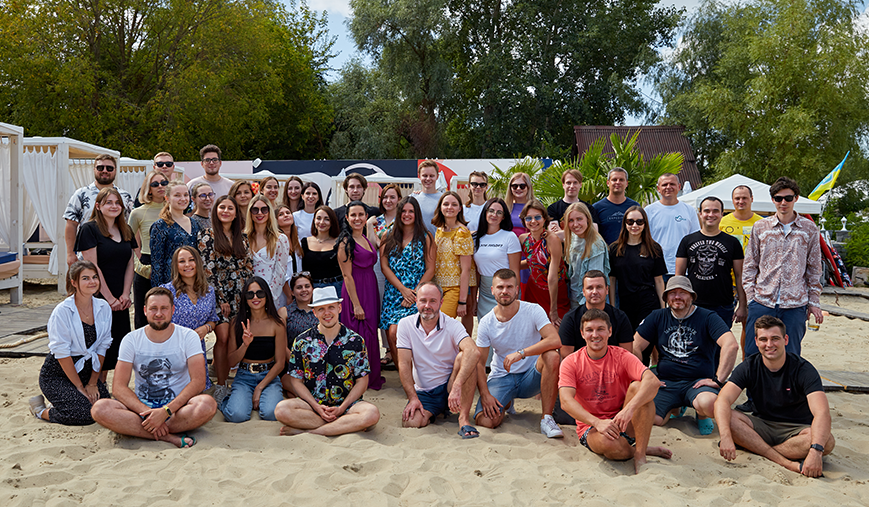 Core values
INNOVATORS
It is breath-taking how we love to do what no one has ever done before us!
WE ARE NOT AFRAID OF MAKING MISTAKES
Fuck-up is, first of all, an experience. Who never climbed, never fell.
POWER OF DECISION MAKING
The system of work allows everyone to offer an idea, implement it and be responsible for the results.
FEEDBACK CULTURE
A silent fool is NOT considered wise. Open communication is the true value of Maklai.
SPACE OF FREEDOM
Farewell, outdated forms of hierarchy and subordination. Long live the ease, openness and simplicity of communication.
Projects
Booked.net is an online resource that allows users to book hotels around the world for the past 10 years. Every month, the online service, which has more than 20 language versions, is visited by 3 million unique users from 37 countries.
1Map
1Map is a travel guide with the ability to quickly build a route from point A to point B. Our algorithm selects the best option for the user to travel according to his preferences and budget.
GroupStay - an online hotel booking for a group travel.
Advantages
Comfortable working conditions
Break rooms, board games; organized "fruit days", celebrations of employees' birthdays, English classes and more.
Flexible schedule
We do not tie anyone to a chair, our goal is productivity, not working 8 hours a day.
Open teamwork
We do not have strict frameworks, hierarchies and prohibitions. Everything is resolved through an open dialogue.
Flexible structure
Ability to choose between internal projects.
Projects
Opportunity to work with complex multifaceted projects, which force to set new challenges and raise the professional bar.
Work in a product company
We are ourselves the clients of our projects, and this gives us the opportunity to look deeper and wider at the indicators and results of work.
Mentoring programs
By means of it, we bring new employees up to speed, help to work with the latest technology and study it, develop each employee individually.
Development
Career and professional development.
Vacancies
Ukrainian Language Translator
Middle QA Engineer
Ukrainian Language Translator
Requirements
Ukrainian - native

English - intermediate

Experience in working with online content/tourism themes is a plus
Teamwork

Task/product switching

Precise execution of instructions

Proposing more efficient ways to solve tasks, considering language pecularities
Responsibilities
Localization of descriptions/FAQs for all types of properties

Translation of functional content (instructions for website customers)

Possible work with Ukrainian prompts to create content for landing pages
Middle QA Engineer
Requirements
Commercial testing experience of at least 2 years

Experience working with DevTools

Knowledge of testing theory, test design techniques, and practical application skills

Experience working with logs (log tool usage, log analysis, anomaly detection, pattern identification)

Understanding of client-server architecture

English proficiency at the level of reading technical documentation
Would be a Plus:
Experience working with Sentry

Basic knowledge of SEO

Mobile application testing experience

Understanding of Agile development methodology principles

Experience working with Jira / ClickUp or similar systems

Experience with Git, Jenkins, or similar systems

Experience working on multiple projects simultaneously

Experience in the travel industry and with payment systems
Important to Us:
Strong communication skills (communication with frontend/backend developers, other testers, designers)

Clear and concise description of problems and suggestions

Multitasking ability, ability to switch between tasks/projects

Self-organization skills

Ability to present work results
Responsibilities
Manual testing of websites

Cross-browser testing

Working with logs and analytics

Writing test cases and test documentation

Communication with automation engineers

Conducting regressions, functional testing, criteria-based testing

Improvement of the testing process

Participation in meetings